Introduction
The annual cycle aims to keep real companies' challenges through a common language to be solved by R&D+I Institutions.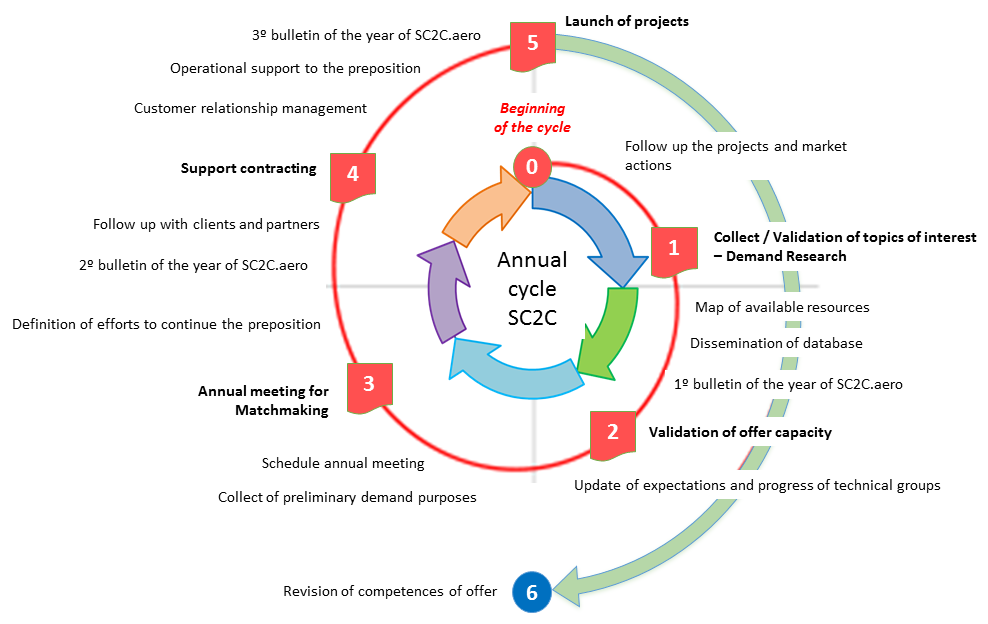 1 - Collect demand
Visit at companies to collect topics of interest. Opportunity of cooperation for pre-competitive projects, using a common language (the ASTERA taxonomy) to map the demand.
2 - Collect offer
List of technical skills and equipments to attend the demand listed previously. Construct the database of historical background of relationship with sector and cases of success.
3 - Workshop
Monitoring of funding fonts and organization of and event for technical groups present their proposal based on the list of companies' topics of interest. Opportunity for new projects, cooperation with industry, R&D institutes and funding agents.
4 - Support contracting
Customer Relationship Management. Advocacy for funding. Follow up with the potential partnerships.
5 - Launch of projects